Any book lovers, bloggers, reviewers, authors, writers (or anyone for that matter) want to earn money being a Smashwords affiliate?
All you need is a Smashwords account and a PayPal account!
I just came across an article today that explains how you can earn money by just promoting books! I thought it was a brilliant way to help authors get their work out there, by offering promoters a small cut of the profits!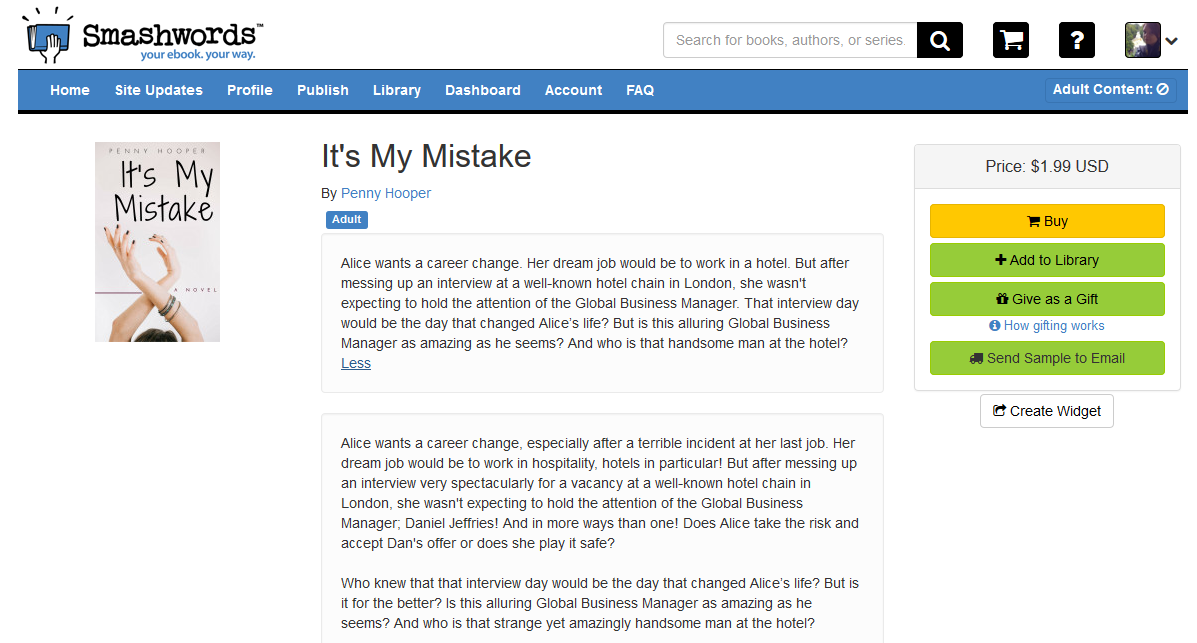 So, for example, promote my own book and you could get 11% (going up to 15% soon!) of each sale you helped get!
https://www.smashwords.com/books/view/744287
(for advice on how to do this, keep reading! You need to set up an account with Smashwords and give out a special link for it to work!)
(P.S. My book is now currently on sale, 50% off! Was $1.99 now only $1.00 for a short time. Ends 16th October!)
So, that means, if you share a link and someone buys that book from that link, not only does the author get a cut of the sales but so do you!
All you need; a Smashwords accound and a PayPal account!
How do you do set up and earn?
First, sign up to Smashwords!
Here's the link: https://www.smashwords.com/signup
Sign up for a FREE Smashwords membership!
Click on the hyperlink to activate your Smashwords membership
Go to your 'Account Page'
Follow the 'Affiliate System Management' link
Click on the 'Affiliate Marketers' sign-up button
Read the Terms of Service agreement and click to join the program
It's that easy to set up!
Next, you want to promote some books to start earning. Read on, to learn how to do this.
Promote and earn!
Once you're Smashwords account has been created, all you have to do is copy and paste the special link on the webpage!
For example, my own referral link is: https://www.smashwords.com/books/view/744287?ref=PennyRose88
Your own link will be similar, but instead of 'PennyRose88' it will have your own username. E.g. if you're user name is 'JohnSmith' then the referral link will be: '[…]books/view/744287?ref=JohnSmith'
This can be found at the bottom of the book page, like this:


I have suggested you get a PayPal account and link that, only reason is, you do not have to wait for a certain amount to be in your account before you get paid. So, there is no waiting until you've got $50 in your Smashwords account before you get paid. If you use a PayPal, payment gets to you every month, minimum is $0.01!
(This information is true as an author, this information MIGHT be different for an affiliate, so please check terms and conditions first!)
I'm forever grateful for those who promote/support my books! Marketing it the hardest part of being a self-published author. But what better way doing it, by getting paid to do it!
Thank you for taking the time to read this.
---
Also:
Earn money blogging! Love photography? Maybe you have a story to share? Click here to read how you can earn money on Steemit to blog about the things you love!
---
Feel free to check out my work:
My Normal: A short story, By Penny Hooper
Rose Garden Sanatorium: Prologue